I am often asked when I started taking photos. My honest answer is simple, I can't remember. I can remember loving taking photos for as long as I can remember, and that started with my first film camera as a child when I had to save pocket money for weeks to afford the film and then the development.
From sunrises to sunsets, wildlife, and documenting this human experience I love painting pictures and telling stories with a camera. When I started sharing my photographs publicly and making them available to collectors and galleries, was a more recent development following an accident that medically retired me just as my career and life were really starting to gain traction.
Over 10 years after a split second changed my life it changed again as I was miraculously healed at church. It's been refreshing being able to sit again without being in excruciating pain. I'm still trying to recondition my body and aren't back to my pre accident physical condition yet but Iife is definitely easier now than what is was during that time.
Check out my full range of limited edition prints in my webstore and if you would like to commission me for a unique piece please contact me.
You can now wear my photographs wherever you go https://nevillehiatt.com/fashion-designer-merchandise-artist
Four Seasons 2022 was exhibited at the 2021 Ballarat International Foto Biennale Prints are still available.
If you want an NFT of my work they are now available on Enjin, Opensea and Rarible.
You can keep up to date with all my latest photo adventures on Twitter, Facebook, Instagram and YouTube.
2023 Four Seasons
2022 Four Seasons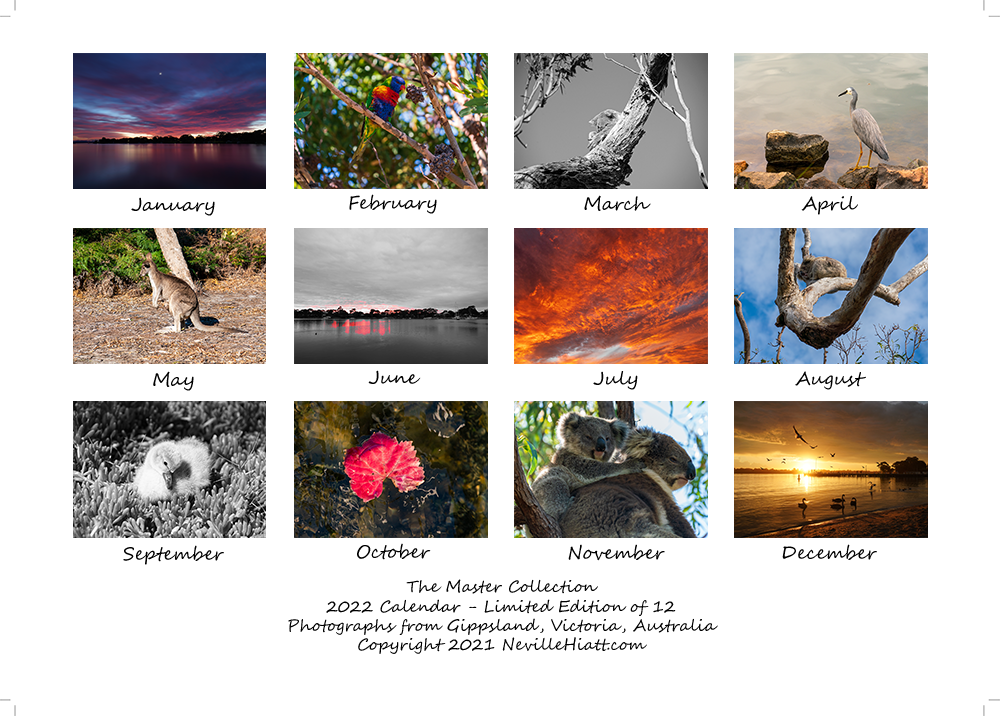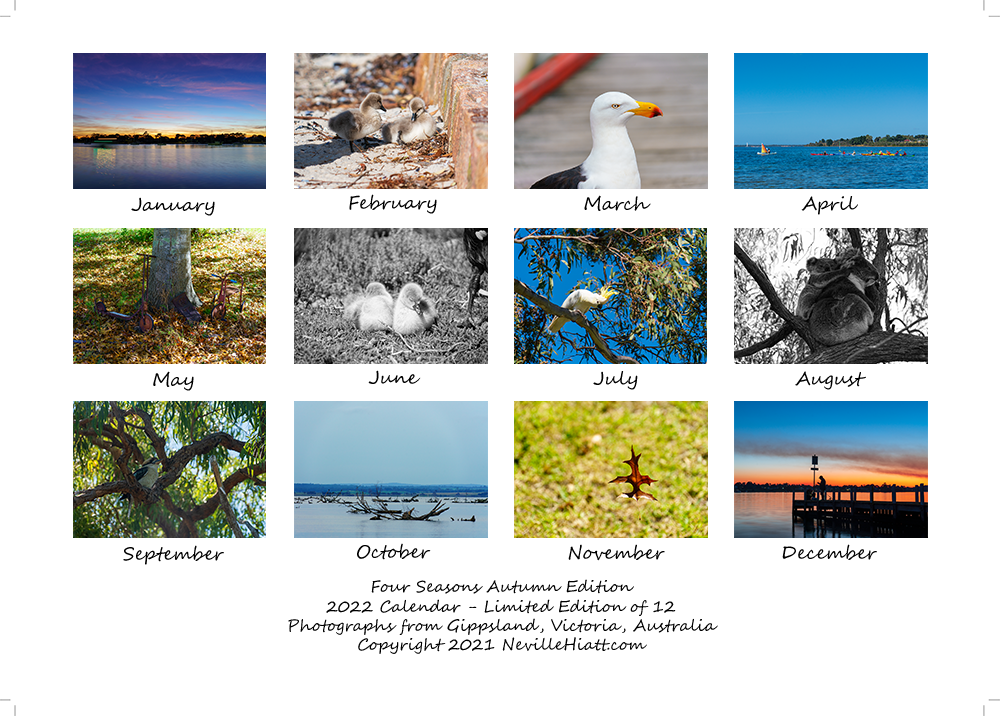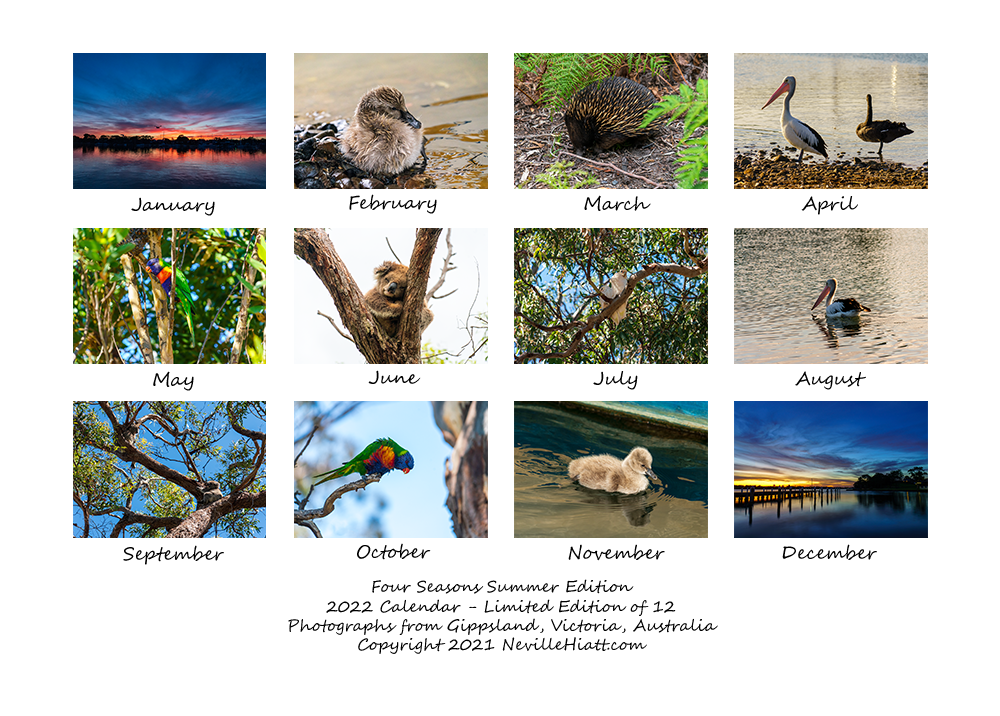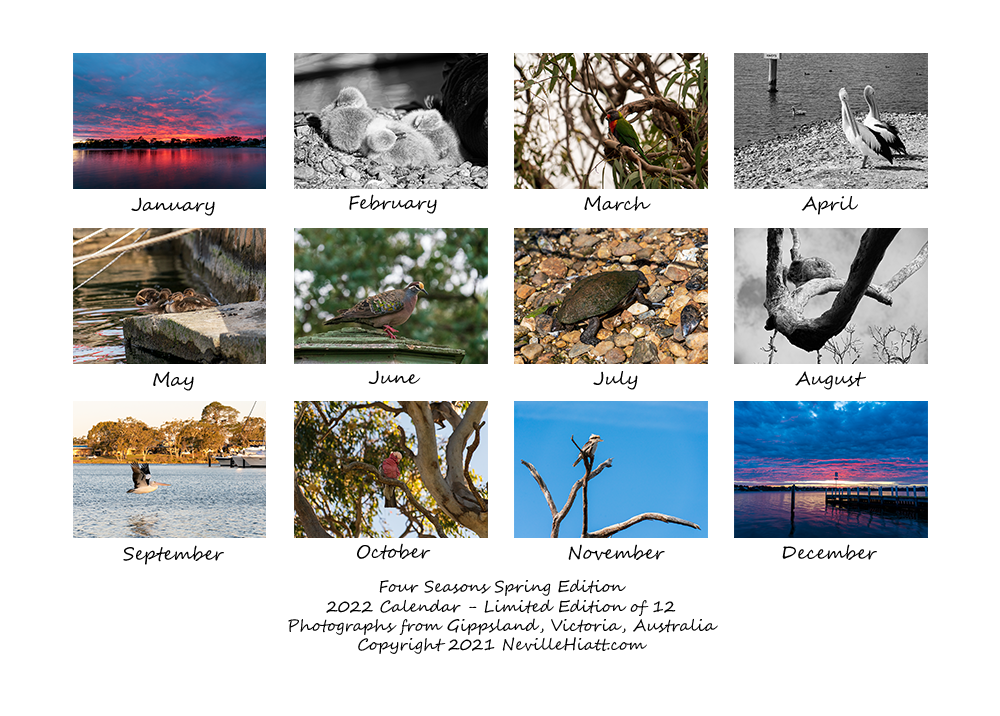 2021 Four Seasons