Well it's been a while since I've written a post and I apolagise for the absence.  Although there has been a lot of good news in my life, it's also been a very rough start to the year in other ways.  Don't be afraid to ask for assistance if you ever find yourself in need of some.
I had the honor of attending the Geelong Writers Anthology launch on Friday night.  Before I forget thank you to my illustrator who assisted in getting me there and back safely.  It was a wonderful night though being in tears from the pain trying to get to sleep that night and spending the next day recovering isn't how I'd like to spend half my weekend.
If you want to know more about my story now is the optimal time as my memoir 'Born to be me' focuses on the years after the accident that forever changed my life.  It is just one of over 30 short stories compiled from a diverse range of authors varying in experience and perspective. From overseas to outback Australia through to war times.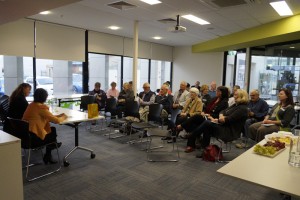 I look forward to reading everyone else's stories and learning through these portals in time.  If you'd like a copy I picked up a few spare copies at the launch. Order your copy now.