So I survived my January challenge and wonder some days how liberating it would be to do it again at another point during the year.
Thank you to everyone who voted for my images in the With Camera in Hand competition. Your votes helped my take out 2nd place in the peoples choice award for Dec/Jan.
February saw Journeys II being installed at the Rainbow Gallery in Moonambel. Unfortunetly the gallery closed it's doors during the month and the exhibition had to end early.
I've just pulled it and Journeys down from Berrymans Cafe after it spent the month of March in Maldon.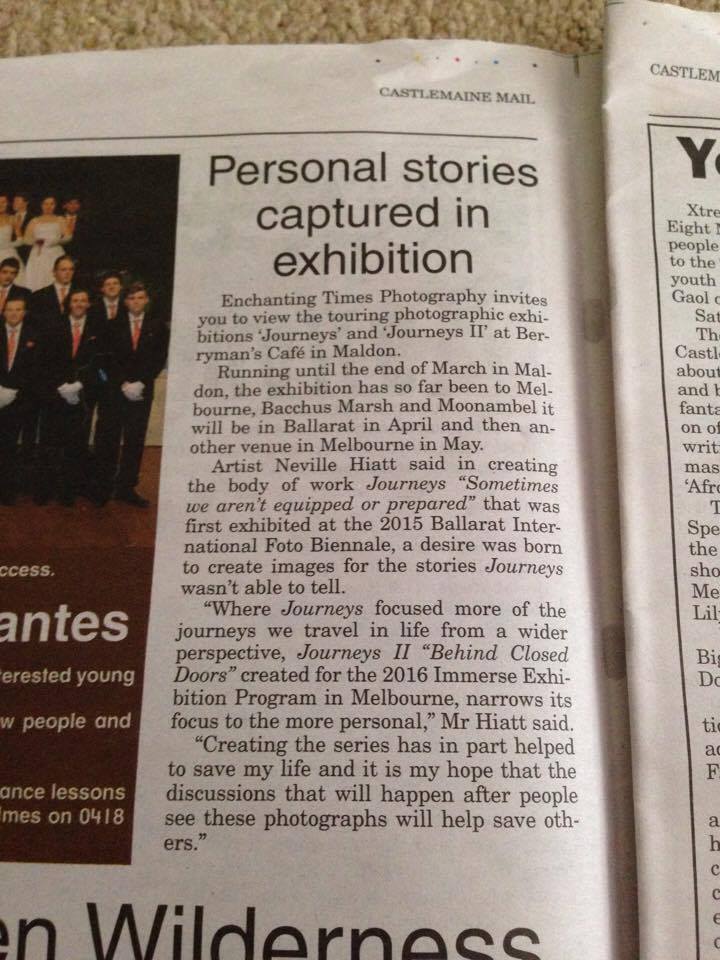 Now the focus turns to finally exhibiting this series in the area it was shot with it's Ballarat opening quickly approaching.
Planning for Journeys III continues and I look forward to being able to share more with you soon.
Thanks to everyone who voted for my entry in the Ballarat Writers monthly Flash Fiction competition. It's always an encouragement to win an award and to recieve the most votes for my short story "Broken" made for a wonderful end to March.
Whatever you have planned for Easter I pray it is enjoyable and if you can make it to Backspace before the end of the month you'll get to see two exhibitions for the price of one, which is free.