I took a trip down memory lane this week in completing my registration with the Australian Cultural Fund for Journeys Series II. Shooting Journeys Series I, was a journey unto itself and holds so many memories from each of the shoots.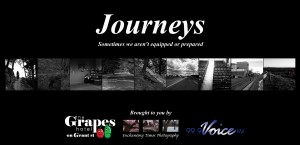 Shooting Journeys was my most challenging series to date and I am looking forward to stretching myself even further with this new even more ambitious series.  If you aren't familiar with the ACF it isn't your average crowd funding site, there are no incentives on offer depending on the amount you donate but every dollar above $2 you donate is tax deductible 🙂
Click here to read more about what's driving me to create Journeys Series II, and please share.