It's a privilege to be starting the year by returning to where it all began.  My first ever solo show was at Vanilah at the start of 2014 and I am so happy to be returning with this selection of Black & White photos taken exclusively from within Ballarat during 2014.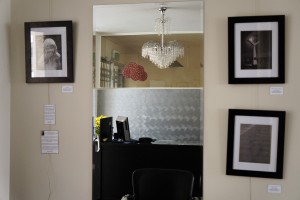 As a special offer exclusively for Vanilah Clients if you haven't already entered at Vanilah you can leave your answer to the question at Vanilah below in the comments.
The first person to specifically and correctly answer will win their choice of the limited edition framed 8″x10″ prints on display valued at $150.
If no one guesses it correctly before the exhibition ends all entries will go into a random draw for a 6"x4" block mounted limited edition copy of "Tony" valued at $35.
Prize does not include shipping but complimentary delivery within Ballarat or pickup from Vanilah is available.
Limited Edition copies of the photographs are available online.