What a year 2022 has been. You read and shared so many of my articles putting them regularly in the most popular list on https://www.christiantoday.com.au Some had a second life days or weeks later re appearing in the hot news list. As I write my latest article End of year reflections is still sitting at number two on the most popular list.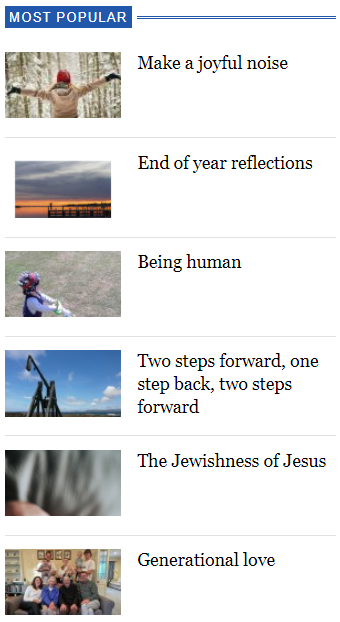 It slowly climbed from 6th to 2nd over the past few days. This is one of the reasons why yesterday I posted the previously unpublished post about Mark Tronson. Before his passing I would have received an excited email every day saying my article was trending. Sometimes I think he was more excited than I was about this.
This past week I've also seen my previous article still resonate around the globe. Before Christmas I searched myself online while waiting for an image to process and I was surprised to discover The power of a teapot life had been republished in the UK. They have occasionally republished my articles over the years. My excitement levels increased dramatically when I saw I'd also been republished in India. A first late in 2022.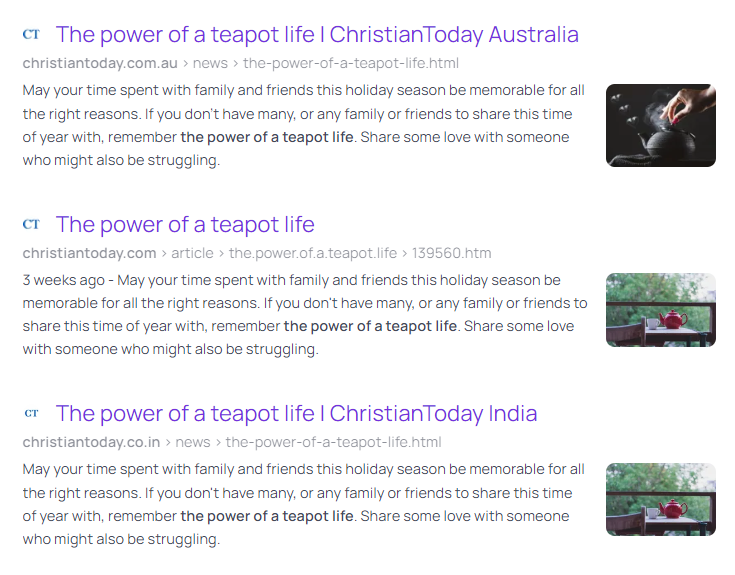 To all those who left comments on facebook thank you. If anyone wants to send me a screenshot of them I'd appreciate it. Facebook and I aren't currently in a close relationship. May the final hours of 2022 be kind to you. Don't miss tomorrows post, I've got some exciting news to share with you before the year ends.