I had already planned to shoot the same locations for the 2023 A year in the life of a marshmallow farmer calendar just to see how different marshmallow farmer road looked from the previous year. It ended up looking more different than I planned as I shot it before returning a drone I'd borrowed. Viewing marshmallow farms from the sky for the first time made for an even more enjoyable day of shooting.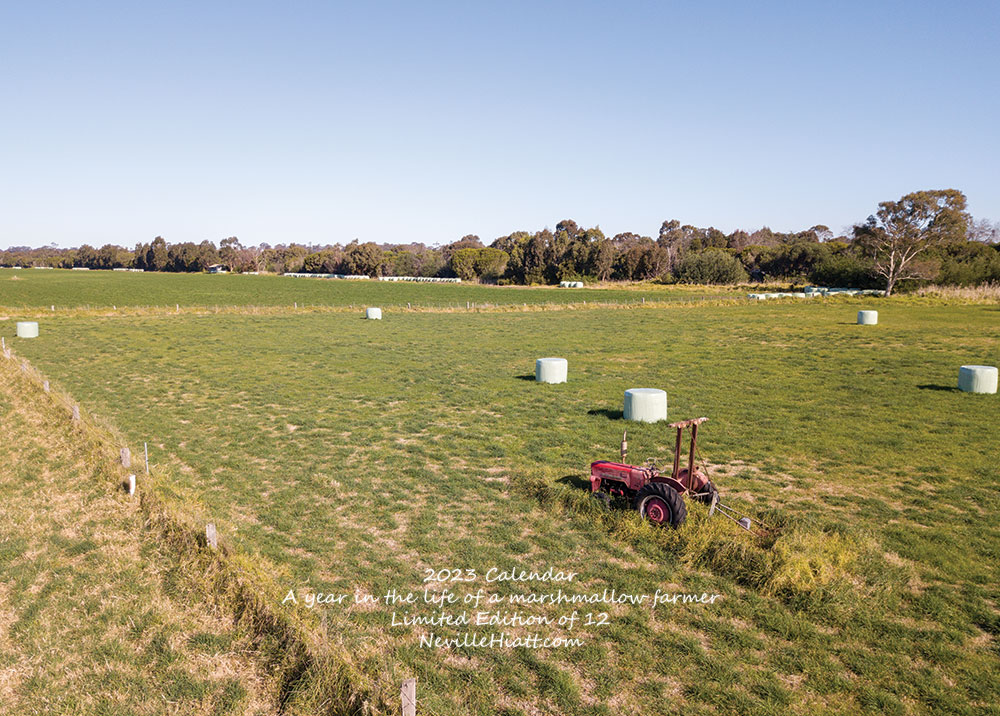 If you haven't seen a marshmallow farm before, there is no going back once you have. I recently had the pleasure of changing someone's life forever. In the future they will see a sight they had seen many times before on lots of country roads in a different way. A little imagination can go a long way.
Though not as popular as my Four Seasons series I continue to share my love of marshmallow farms that was first shared with me years ago. Now you have the opportunity to change others lives. You can leave them driving down the road seeing life as they always have, or you can add some extra joy to their life every time they see a marshmallow farm and smile. If you'd like to share marshmallow farms from your travels I'd love to see them. Share them online with the hashtag #MarshmallowFarm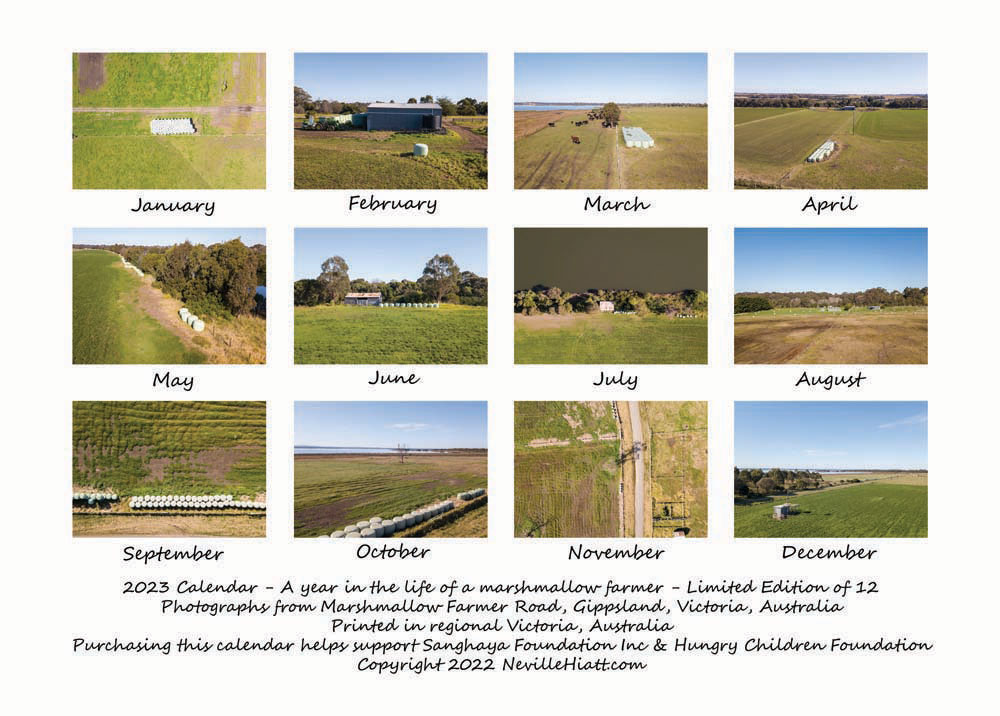 Printed in regional Victoria, Australia on 250gsm satin paper.
This year I'll be making a donation from every calendar sold to both the Sanghaya Foundation Inc & Hungry Children Foundation, two causes close to my heart.
2023 A year in the life of a marshmallow farmer calendars, cards and wall prints are available while stocks last.