The end of winter in Australia not only means the start of Spring. It also means another year of shooting has ended and another has begun. To enable time to select the 13 for each calendar and get them ready in time to print and post to you I shoot Spring to Winter for each years collection.
Every year what I see and what I shoot is different and this past year has been no different. Though this year has also been very different after shattering my collar bone last year and getting a severely frozen shoulder. It's made any travel or photography painfully difficult but I've still shot enough to bring you another Four Seasons range to admire through out next year.
Sadly the annual marshmallow farmer collection didn't get shot this past year. I passed many marshmallow farms to and from medical appointments but stopping for photos wasn't in the schedule. Put your order in now for 2025 if you don't want to live another year without photographs of marshmallow farms adorning your walls. If you miss them too much individual limited editions prints from previous years are still available.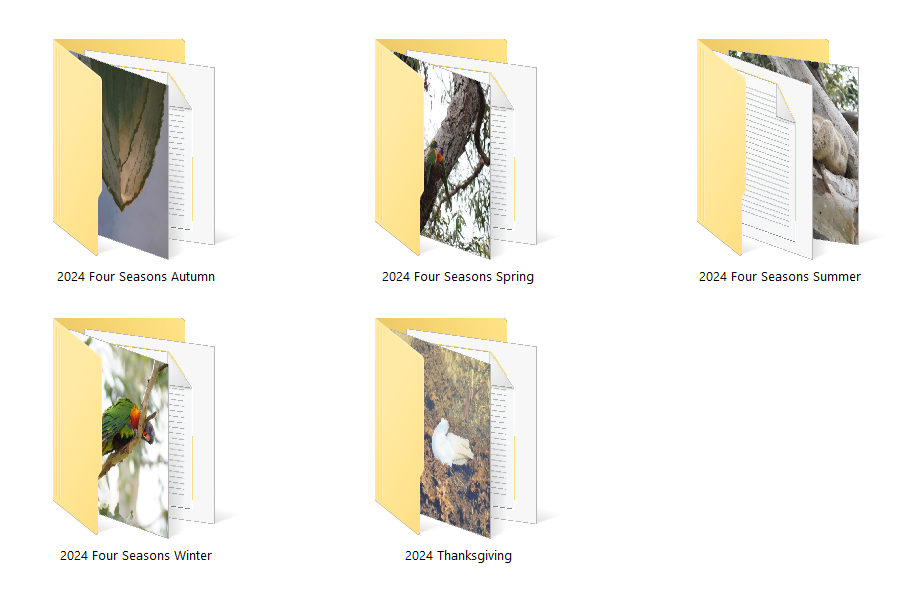 I've already managed to select the 13 photographs that will make up the 2024 Thanksgiving Collection. The Thanksgiving Collection is the latest evolution of The Master Collection. The name has changed but the price still hasn't. They are still a money can't buy calendar. They are a special collection I print alongside the Four Seasons collections that I gift to some that have aided my journey above and beyond during the previous year. Though we don't officially celebrate thanksgiving in Australia the name change feels more aligned to the intent of the collection. Limited Edition prints of the photographs should be available for sale in the coming weeks/months.
Selecting the 13 photographs for the 2024 Four Seasons Spring, Summer, Autumn, and Winter collections was difficult. Now that I am also doing drone photography it makes for a wider selection of shots and a harder selection of shots. Shooting with the drone this past year enabled me to not feel as limited as I was trying to hold my still camera with a frozen shoulder. The drone still has it's range limitations which means I was still limited even with it. So many wonderful photographs didn't make the final cut so if you are part of a company/organisation/community group that would like their own calendar I can create and print a unique one just for you.

I've still got to create the 2024 Four Seasons Calendars but they should be available before Summer in Australia giving you enough time to send them to your loved ones around the globe.