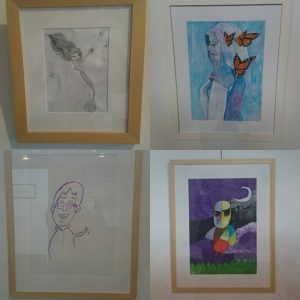 What a week. Here's a quick recap.
I found out I'm still in the running to display Journeys II for White Night Ballarat.
I nearly broke my foot, on the way to an impromptu radio interview. Tune in to Radio Active on Voice FM Monday night to hear the interview.
I asked the models for Journeys III if they would like to be involved in my next series, stay tuned for more details in 2017.
The inaugural snap festival opened their doors in the Mining Exchange in Lydiard street Ballarat so go check out all the wonderful artwork 10-5 daily until Dec 4th, just some of the images shown left including my award winning photograph that was already getting comments during installation.
I got to meet the cast of Travels with my Black Dog, surprise we studied in the same drama course nearly 2 decades ago, I can't be that old.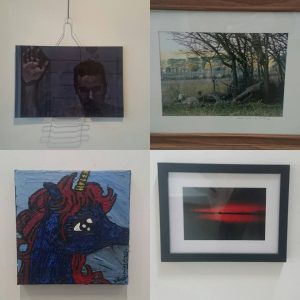 If you wish to support my work you can do so without spending a cent by voting for me in any of these competitions
Click here to vote for me in the peoples choice award for my exhibition at the Rowville library for the Immerse Exhibition open daily until Dec 12th
Click here to read free flash fiction and vote for me in the Pamela Miller Memorial Prize I'm entry 7
Click here to support Grampians Womens Health and vote for my entries at the bottom of the page
Bidding on the dress from Journeys II – Invisible ends tonight if you want it don't miss out on this or any of the other items from the series.
If you want some of my work before Christmas order now to avoid any postage delays.