The support I've been shown this past week after sharing the news of my first two short films being accepted into the Focus On Ability short film festival has been encouraging.
I've had media offering to cover my story so keep your eye out and let me know if you see anything.
Hopefully during the week ahead I'll have some exciting news to share with you about Elise's Blanket and Identity (Who Am I?) appearing on the big screen. I can tell you I've entered into a verbal agreement but I won't be publicly sharing which cinemas until all the details have been finalised.
Voting doesn't start until Wednesday the 16th August but if you want to show your support for the films I launched a limited edition range of merchandise yesterday. You can order them now and hopefully receive them before voting ends.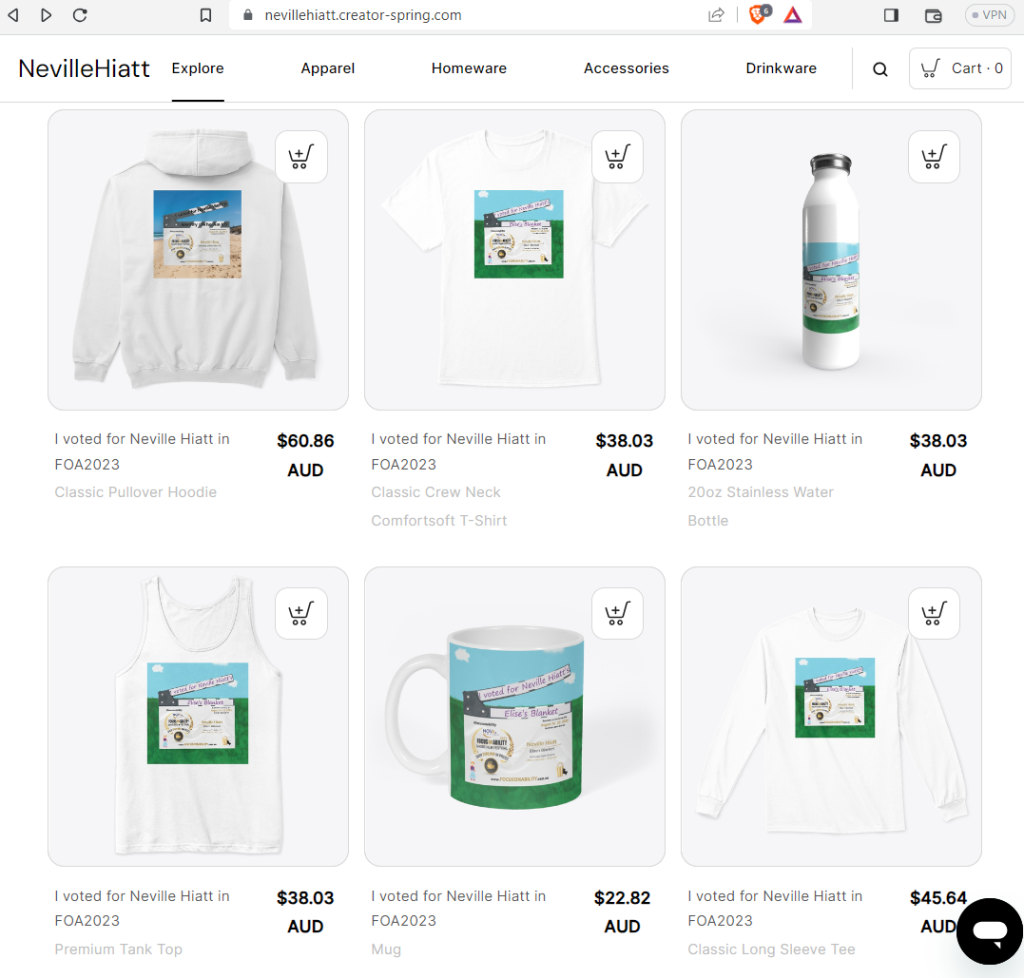 Thank you to everyone who has sent a message of congratulations. Only 11 days to go till you can watch my debut short films at https://www.focusonability.com.au