Only a week left till you can view and vote my films "Elise's Blanket" and "Identity (Who Am I?)". If you want to watch the short films with others check out these public screenings. If you'd like to watch my films with me there, I'm open to sponsorship opportunities.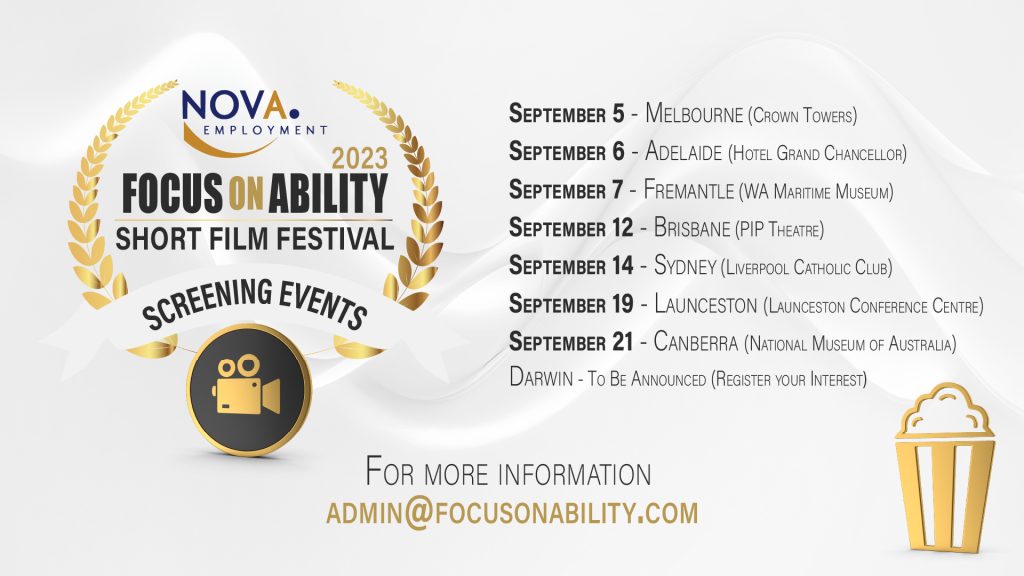 In the meantime the international entries are now live and can be viewed and voted on until Monday the 14th August 2023. https://www.focusonability.com.au
If you haven't ordered your favourite limited edition merchandise don't wait until until it's too late.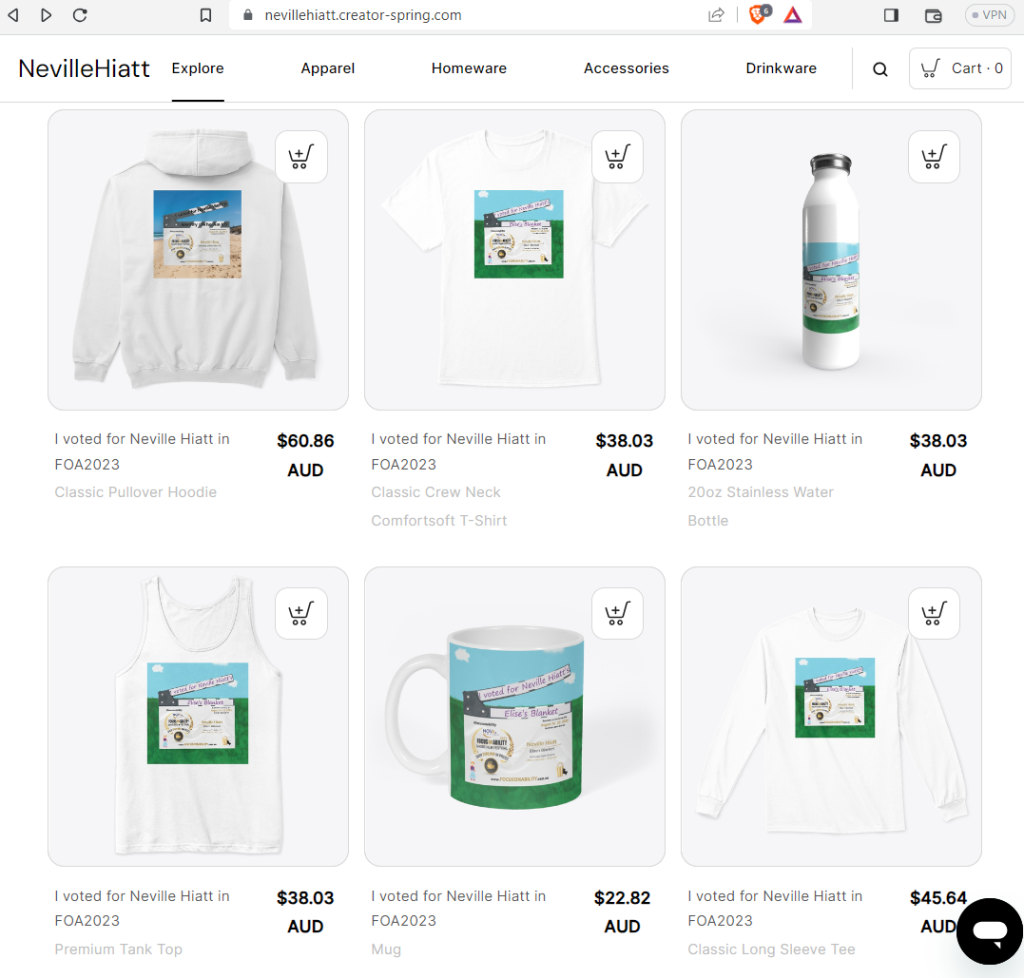 Thank you for your support https://nevillehiatt.creator-spring.com.