No I didn't bet on the cup sorry if you thought I had.
I had a win because not only did I wake up to enjoy another day on this beautiful planet I received the official letter today accepting my 1st prize winning artwork into the IAN Exhibition as part of the upcoming SNAP Festival. So if you missed seeing it last month you will now get another opportunity.
SNAP – Arts and Disability Festival
Ballarat Mining Exchange
12 Lydiard Street North, Ballarat, 3350
25th November – 4th December 2016
This exciting news comes just a day after signing contracts to exhibit both the Journeys and Journeys II photo series in Bacchus Marsh in January.
It's amazing to think that a few months ago I had no exhibitions planned for the end of the year and now I've already been in two with two more coming up before the year ends.
If you've missed the official opening details for Journeys II here you go, it's getting closer.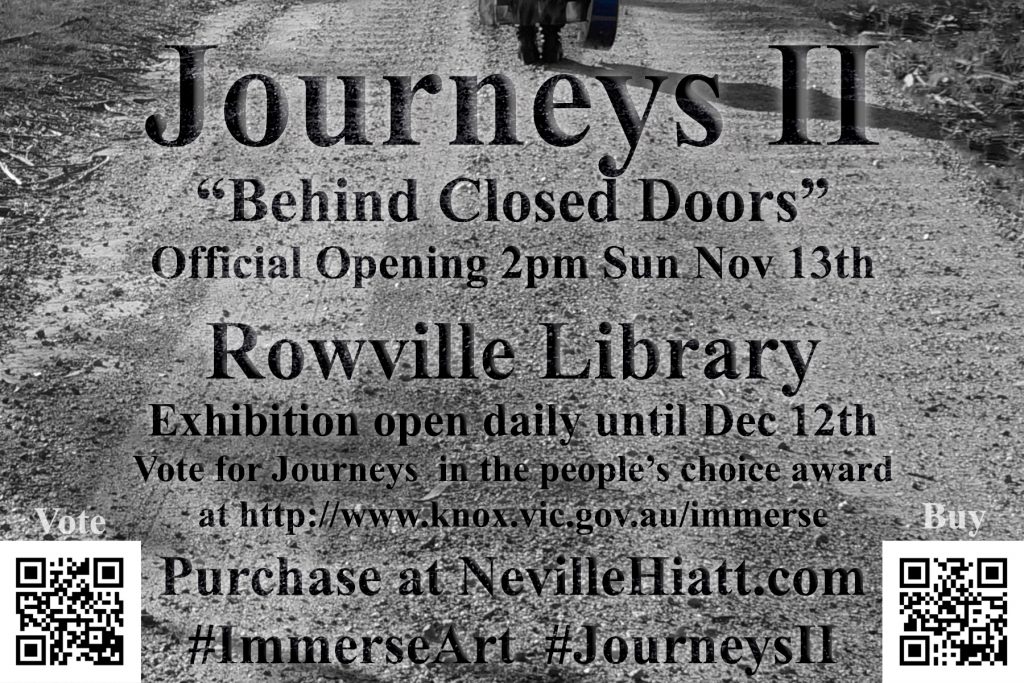 Most of my focus this year has been on my photos though I have still written here and there and one such poem was just published in USA. Download a free pdf copy here or order a paperback copy.
I hope you had a safe and sane cup day