Thanks to everyone who came to the opening. It only took me 48 hours to recover so for those that missed it I'm finally able to share a few things with you.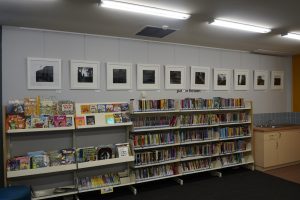 It was a wonderful afternoon despite the toll it took on my body and I was able to record it for you, click here to watch.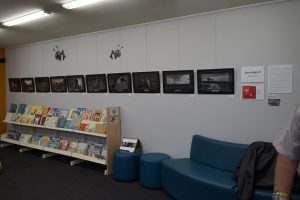 Congratulations once again to Rosie and Freda for being accepted to exhibit it is a privilege to share the venue with you at the Rowville Library.
Congratulations to Freda for being award with the emerging artist award.
Thanks to everyone who entered the draw to win the unique calendar I created.
Judy pulled the winning ticket out and the calendar went home with Rosie.
I've only got 4 copies of my regular 2017 calendar left now so if you still need one don't miss out.
Journeys II by Neville Hiatt
Those Weary Eyes by Rosie Nash
When I Grow Old I Shall Wear Purple by Freda Marshall
All 3 exhibitions open till the 12th December.
Mon 9am-5:30pm
Tue 9am-5:30pm
Wed 9am-5:30pm
Thu 9am-8pm
Fri 9am-8pm
Sat 9am-4pm
Sun 1-4pm
Rowville Library
1101 Stud Rd, Rowville, Victoria, Australia 3178
Vote for me in the peoples choice award here
See my behind the scenes video here
Bid on items used in the series here
Tune into The Arts Program on Voice FM tonight from 6pm to hear more about this exhibition and the upcoming SNAP Festival.