I love the warmth and water activities of Summer. The photograph I chose for the front cover of this years calendar features a couple of rainbow lorikeets. They are one of my favourite birds, I love their character.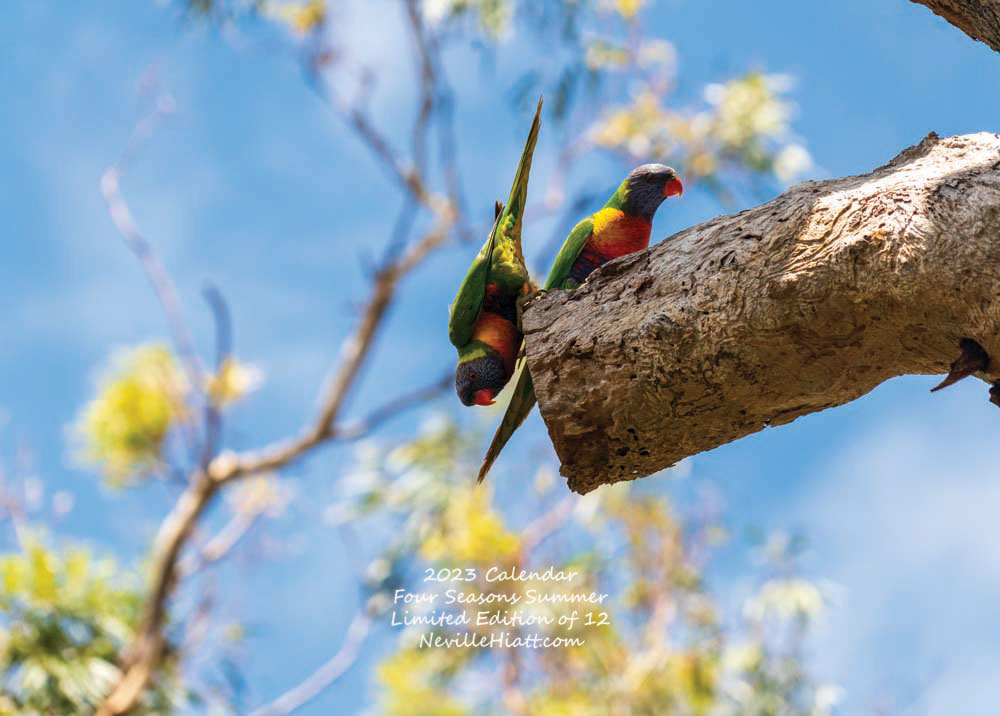 All photographs were shot during summer 2021/2022.
January – This spectacular multicolored sunrise reflected across the water is the only sunrise in this years four seasons collection.
February – Rocks at the beach, can you find a special one?
March – A juvenile pacific gull perched on a rock extruding out of the water.
April – A signet almost camouflaged among the hues of brown at the waters edge.
May – A koala joey hitching a ride to the next branch of gum leaves.
June – A duckling who can already fly.
July – Sing along with me now, Kookaburra sits in the old gum tree..
August – A koala so posed it looks stuffed, but it's real.
September – A rare sighting of a juvenile pacific gull in flight, I love these birds.
October – A solitary rosella set against the Australian landscape.
November – How well do you know your bird species, do you know this one?
December – A couple of Aussie ladies enjoying a memorable summer sunset.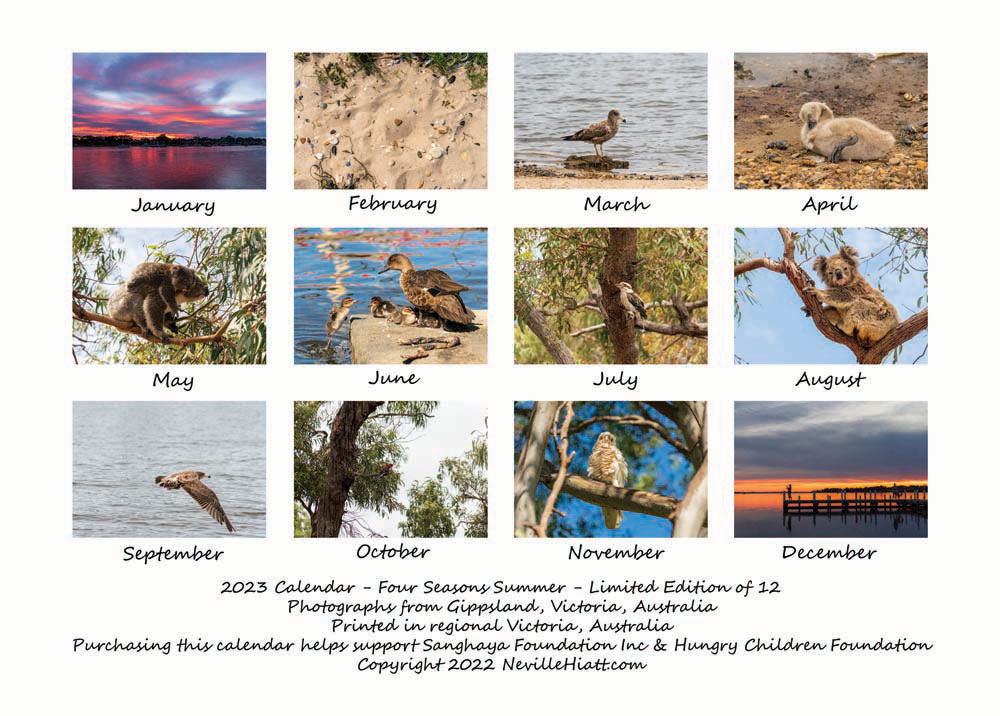 Printed in regional Victoria, Australia on 250gsm satin paper.
This year I'll be making a donation from every calendar sold to both the Sanghaya Foundation Inc & Hungry Children Foundation, two causes close to my heart.
2023 Four Seasons Summer calendars are available while stocks last.
If you want to see them as I did for the first time when they arrived from the printers enjoy this unboxing video.