Three weeks into Movember for 2023. Thank you to those who have donated and for everyone else who has shared my campaign to raise awareness and funds for men's health. Please keep sharing it.
How do you think my Mo is going?
This past Sunday marked International Men's day. It's is a global awareness day for many issues that men face, including parental alienation, abuse, homelessness, suicide, and violence, celebrated annually on November 19. I commemorated the day by watching "The Boy Crisis: "We need more men to love and be loved" Warren Farrell" recorded and uploaded by the Alliance for Responsible Citizenship.
It's 13 minutes you shouldn't miss, and should definitely share. I took two screenshots while watching it as they highlight how much work needs to be done.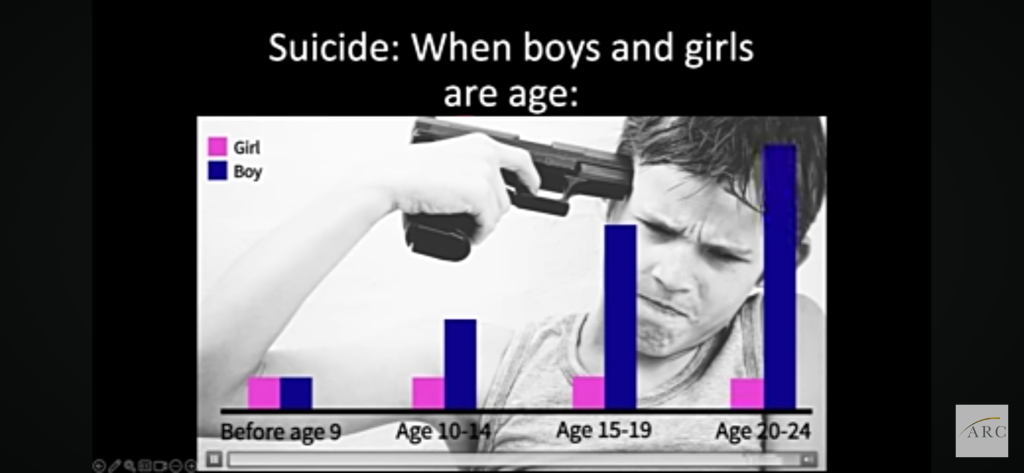 How do the stats for the UK compare to your country?
It breaks my heart to know so many feel this devoid of hope and love.
In the past two Movember updates I've shared different versions of the song "To Be A Man" by Dax. Here's another version featuring Darius Rucker.
There's lot's of fan remixes online if you want to explore how much this song has connected with people around the globe. It connected with me so much when I first heard it weeks ago that I've been working on my own version which I hope to share with you next week. I've got two other new videos scheduled to be released today on my youtube channel that will hopefully encourage you to keep going.
Till next weeks update please share my Movember campaign.