Thursday night I had the pleasure of meeting some wonderful people at the official opening of 'born to be me' who are each in their own way helping to make others lives better.  Skin & Cancer Foundation's Executive Director Christopher Arnold who officially opened the exhibition is one of the wonderful people behind the great initiative that is the Skin Gallery.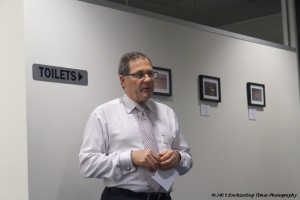 As these pictures will be seen by those seeking medical treatment I can only hope that they will help brighten their day.  As they were created as part of my journey of dealing with my own recovery it feels very fitting that they may now help someone else during theirs.
Humor has been another string in my bow that I play on a daily basis, hope you get a laugh out of this selfie.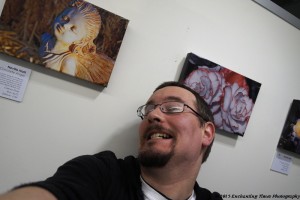 To everyone who attended or sent through a message of support thank you.  My first Melbourne exhibition is one I am sure I will never forget. Thank you Skin & Cancer Foundation and Arts Access Victoria for being instrumental in creating this memory in my life.
'born to be me' can be viewed Mon-Fri 9-5 at Level 1/80 Drummond Street, Carlton until the 25th June.