In some ways it feels a bit early to be doing a end of year wrap up post in the first half of November but what a year it has been.
My creative year really started about this time last year with the debut exhibition of Journeys II. It then spent the first half of this year on the road, a feat I had not anticipated when planning or shooting it.  Winning some awards along the way added to the sense of achieving what I had set out to do in this second series.  What really cemented for me that I had managed to convey in the images the story I was trying to tell were a couple of very special moments I was privileged to share at one of the exhibition as people openly shared with me what the photographs meant to them.
I would have liked to have started shooting Journeys III by now as I have the ideas, (as far as I am aware) fully worked out, but I'm barley awake writing this despite it being 11am and having got a good as I'd usually have nights sleep last night. So when my health allows you can expect another series, another step in my own journey both as an artist and a storyteller. If you haven't had a chance to see the first two series yet you have one more opportunity coming up.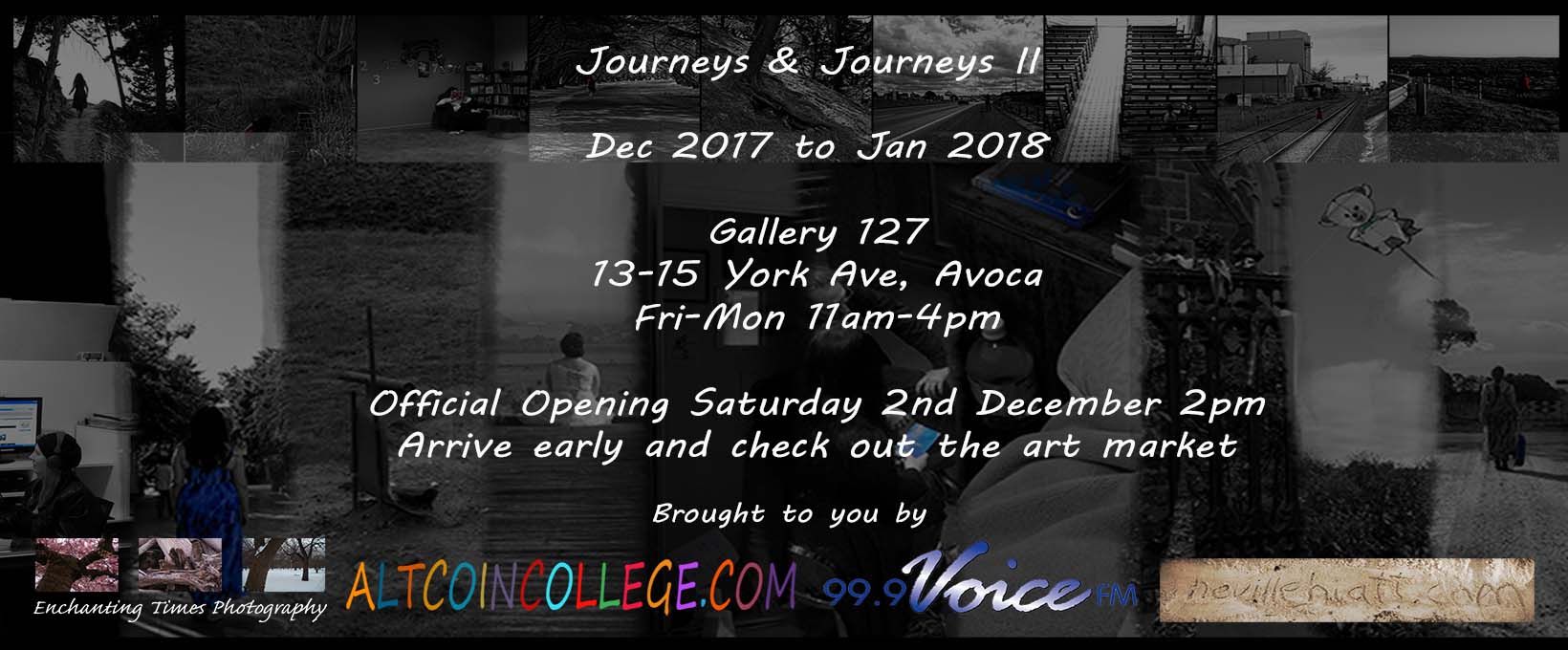 This year has been so extraordinary that I was able to shoot not 1 but 2 calendars for 2018 in a foreign location.  I'd done so little shooting this year I didn't even know if I'd have one to offer after last years sellout. I was fortunate enough due to some decisions and actions I'd taken earlier in the year to spend a week in Thailand which though I detest humidity the warmer weather was noticeably kinder to my aching body than the cold I returned too despite being only a month away from summer.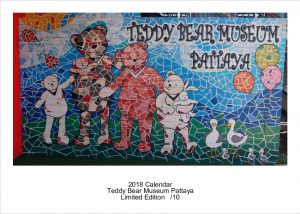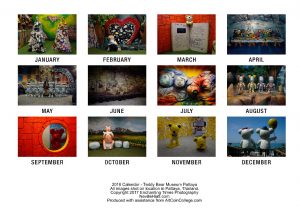 One of the things I've loved most about the internet over the last few years has been being able to see parts of the world thanks to people sharing photos that I otherwise wasn't able to see while laying in bed.  It is to these people that I dedicate this years calendars.
Putting on one of my other creative hats and although Some Longer than Others is still incomplete I was able to write at least a story a month and take out a few awards along the way this year. The local monthly writing competition run by Ballarat Writers has proved a wonderful regular challenge stretching my abilities in a fun way.  After starting off the year winning a few in a row, Linda Young wrestled the winning streak from me and has now notched up 3 in a row. There's one more before the year ends with the Pamela Miller memorial prize being awarded later this month after voting opens next week.
I've also submitted my first ever picture book that I wrote and illustrated earlier in the year, so stayed tuned it may yet see the light of day this year.
The big writing news I don't think I've shared publicly yet is my story is getting published next year. When I've told some friends the news the response has been which one? My story has been the reply, which is when they realise that I don't mean one of my stories but my story.  A few years ago a version of my story was published in an anthology of stories and with all that has happened in my life since then and how much I've learned about writing I am looking forward to writing an updated version. Though I wouldn't wish the journey I've been through, on anyone I know I am not the only one going through these struggles so it is a privilege to be able to publicly share my story in the effort to encourage someone else in their journey. For all the latest details on this project you can keep up to date on their website or facebook page.
Well that's about it from me for 2017. Thank you again to all those that have supported me this year from my medical team, friends, other artists, media and strangers.
May 2018 be as beautiful for you as freshly fallen snow, wherever your road leads..